TCP SYSTEMS
Our business was founded on the principles of technological innovation and unparalleled customer service, which combine to provide exceptional value for our clients. GEODynamics' tubing-conveyed perforating solutions deliver a broad range of firing heads, release assemblies, circulating/fill-up valves, production vents, gun hangers, and accessories.
Firing Heads
Hydraulic (Ball) Actuated Firing Heads (FHHA) are primarily designed for perforating in wells with existing perforations and are compatible with coiled tubing and workover operations. Designed and tested according to API RP-67 guidelines, Safety Mechanical Firing Heads (FHSM) provide safe and reliable drop bar firing systems. The 1-11/16" Pressure-Actuated Firing Head (FHPA) uses precision shear pins to provide a desired actuating pressure (± 5%) for use with 1-11/16" through 7" perforating gun systems when no pyrotechnic delay is required. Pyrotechnic Delay Firing Head (FHPD) assemblies use the 1-11/16" Pressure-Actuated Firing Head to initiate a delay fuse and detonation sequence. Dual Firing Head assemblies combine multiple firing mechanisms to build redundancy in tubing-conveyed perforating applications.


BROCHURES
Production Vents
Bar-Operated (OBV) and Pressure-Actuated (ORD) Production Vents provide a means of running tubing-conveyed perforating guns into the well with no fluid entry into the tubing and establish a production flow path when operated/opened. The production vent design features eliminate the need to swab or displace with nitrogen in order to achieve the desired under balance and should be considered an essential component when completing with open perforations below the packer. This line of production vents can also be used in combination with the GEODynamics' Circulating/Fill-up Valve to automatically establish the required fluid level in the tubing.


BROCHURES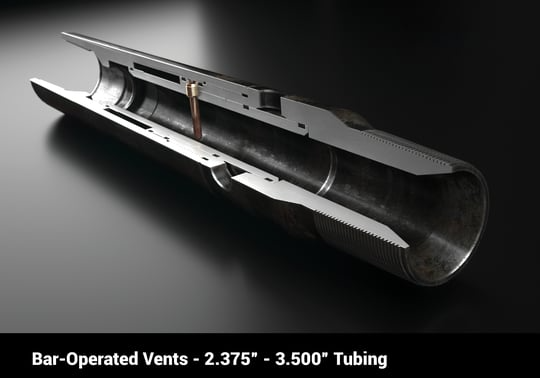 Release Assemblies
Auto-Release Firing Assemblies are designed for perforating the wellbore and simultaneously dropping the guns. The Auto-Release design ensures reliable drop-off of the guns in low hydrostatic well conditions and/or with relatively short gun assemblies.


BROCHURE
Mechanical Tubing Release assemblies provide an economical and reliable method for dropping the Tubing- Conveyed Perforating Assembly. Usually run a minimum of thirty feet above the firing mechanism, the Mechanical Tubing Release is operated by engaging the release latch with the appropriate wireline shifting tool and jarring upward to shift the latch and drop the guns.


BROCHURE
Gun Hangers
Gun Hangers provide an independent means of running and suspending a perforating assembly adjacent to the producing formation. The perforating assembly is run to depth and logged into position. The gun hanger assembly is set by manipulating the drill pipe, wireline, slickline, or coiled tubing. After placing on depth, the running tool is actuated and releases the bottom hole assembly.


BROCHURE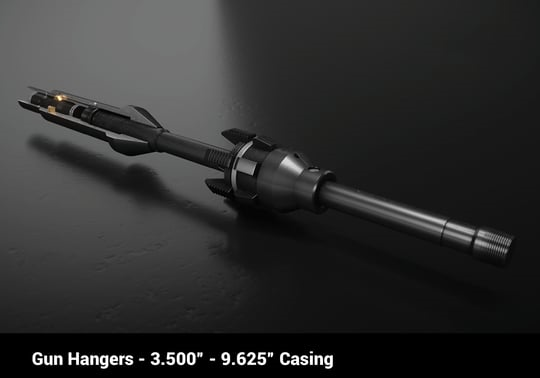 Circulating Fill-Up Valves
Circulating/Fill-Up Valves are used to automatically establish a predetermined fluid cushion in the tubing or drill pipe while running into the well. The device may also be used as a Circulating Vent in conjunction with a Pressure-Actuated Vent to set a Hydraulic Set Packer, thereby eliminating the need to run a Standing Valve or Plug.


BROCHURE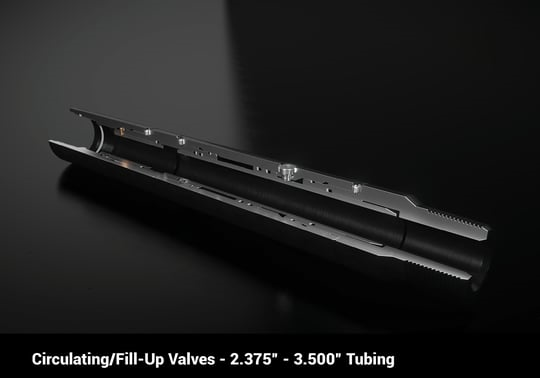 TUBING-CONVEYED PERFORATING CATALOG
You will find our firing heads, release assemblies, circulating valves, vents, gun hangers, and TCP hardware accessories.